NEWSFLASH!  In a completely UNEXPECTED and totally UNPREDICTABLE development, it has been discovered that there is WASTE IN THE PORKULUS!!!!!  Film at 11:00!
The very first post of this Blog was regarding the porkulus.  That wondrous assembly of pet projects and "make work" programs was sooooo critical and had to be passed without anyone ACTUALLY READING IT!  After all, we had to "get er done" to keep unemployment under 9%… DOH!!!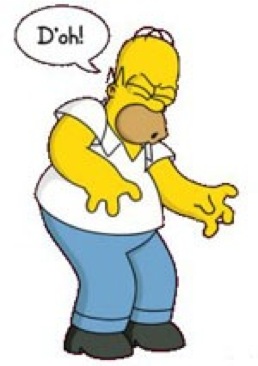 It would seem that the chickens have come home to roost.  As predicted, by anyone with a FUNCTIONING BRAIN, the Porkulus seems to be riddled with waste and unnecessary projects!  Tom Coburn MD, a US Senator, released a report titled "100 Stimulus Projects: A Second Opinion."  This report, almost certain to be ignored by the legion of Doom (unless they decide to misquote it or otherwise ridicule it), contains the Greatest Hits of Porkulus Waste.
More to come on this, but the subject matter alone is hilarious!