Your ads will be inserted here by
Easy Plugin for AdSense.
Please go to the plugin admin page to
Paste your ad code OR
Suppress this ad slot.
Well, sadly, the left has taken us off task.  Instead of concentrating on the political agenda, and supporting the victims of Saturday's shooting, we are now having to defend our movement against the false claims of the left wing lie machine.  So, let's take a look at what the lefties have been saying, and doing, just for perspective, shall we?
Enjoy the links, and fight the lies.
Sentry Journal has their regular Sunday Links.
A Conservative Teacher is exploring who does not embrace life.
The Other McCain has a post about the government's stand on the shooting in Arizona.
Conservatives on Fire has the Censorship of Bools.
King Shamus has a post on the Arizona shooting.
Political Realities is taking a look at the aftermath of the shooting, and some of the commenters there are reciting the left's narrative.
Atlas Shrugs has a powerful post on the shooting, and it's aftermath.
Paulo in Brazil left this comment in a previous thread:

I've just watched a report in Wolf Blitzer(CNN) about the shooting.

They mentioned the name Sarah Palin ELEVEN (11) times !!!
They mentioned the name Gabrielle Giffords ONE (1) time.
and they don't mentioned the name Jared Loughner NONE (0).

The Tea Party saved America. Gd bless them. Sarah Palin represents one of our great hopes for national salvation. This nut was a lefty. That's the fact. The whole of the nation should be grieving and praying — for Giffords, the wounded, and the deceased: Christina Greene, 9, Gabe Zimmerman, 30, John Roll, 63, Dorothy Murray, 76, Dorwin Stoddard, 76, and Phyllis Scheck, 79. Instead, the ghoul-media is whipping their left wing army into a frenzy. Rest assured, they will use this radical's act of violence to further erode our freedoms. Not so fast.

Is it any wonder that the majority of Americans are getting their news from the net? More on that here. FOX had the vile Southern Poverty Law Center on last night, feeding the frenzy to scapegoat good decent Americans. Their numbers are down year after year, too. It will get worse for them. The best coverage of the breaking news is online. I had Loughner's youtube channel first, and other germane factoids.

So what is it the networks traffic in? Shaping the news. Manufacturing a narrative. People are fed up. They are leaving the news networks in droves. This terrible event was another nail in their coffin.
That, my friends, is some spot on analysis by Pamela Gellar.
America's Watchtower has a post on the death penalty.
Bunkerville is reminding us that MSNBC had a guest openly calling for revolution.  I guess it's OK when the left does it.
TCOTS has some excellent Rule 5.
Reaganite Republican has his Sunday Funnies.
Capitol Commentary has an interesting comparison.
Always on Watch has Sarah Palin's Cross Hairs.
MK has, "A special kind of effed up"
Karen has, "Harry Potter and the Deadly Hollow Points."
Opus has a post about the Daily Kos's well wishes for Rep. Giffords.  See it now before it's gone for good.
Legal Insurrection has the charges that have been filed against Jared Loughner.
Labor Union Report presents the fact that unions are lot more than about "helping" workers.
Manhattan Infidel has the details of a horrific civil war.
Maggie has more on the hypocrisy of the left.
The Infidel Blogger Aliance has the thought that Rep. Giffords was targeted because she was Jewish.
Lonely Conservative has an important update on the Loughner investigation.
Fleece Me has a great collection of links, and some really good rules to live by.
Nice Deb shows that it's OK when the left does it.
No Sheeples Here has some links, and is preparing for some global warming to fall.
NoOneofAnyImport asks if she is a Chinese Mother
This is a screencap of an article at the Daily Kos that was scrubbed.  You can catch the full page via the Google cache, until it goes.
Mind Numbed Robot has some race card playing down in Texas.
Motor City Times has some music, and some links.
That's Right has something daily, but it isn't really daily.  However, you should read it anyway.
The Daley Gator has a great compilation of information on the Arizona shooting, and how the left is lying about it.
Wyblog has a post on the leftist narrative. He also has a troll.
Porcupine Rim has a post on Rogue Government.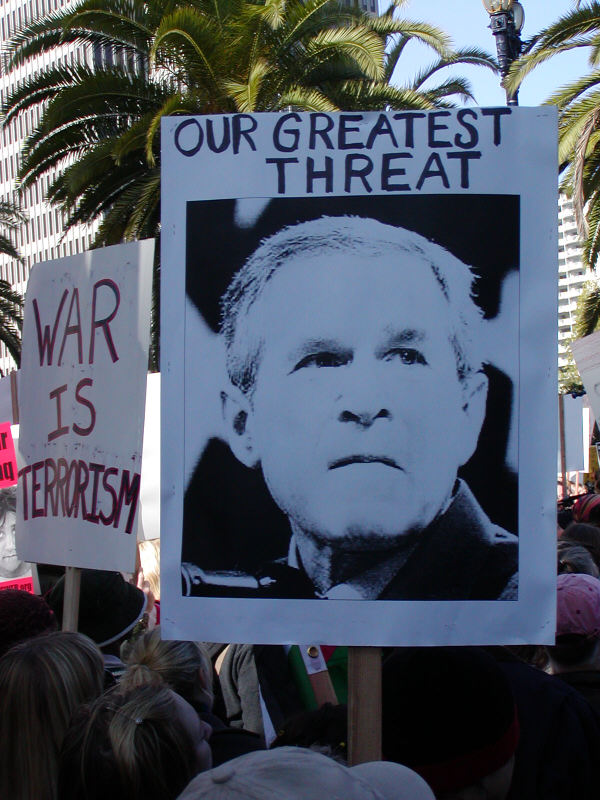 Your ads will be inserted here by
Easy Plugin for AdSense.
Please go to the plugin admin page to
Paste your ad code OR
Suppress this ad slot.
Practical Man has a post on why the GOP doesn't get it.
Randy has a post that puts the proper focus on things.
Republican Redefined has a post on the failure to point out the truth.
Right Klik has the story of the the sheriff that spewed propaganda.
Rjjrdq has our new Immigration Watchdog.
Ruby Slippers has a great pic.
Solomon lets us in on what hyperinflation does
Soylent Green has something that could be classified as Rule 5, but it probably isn't SFW.
Spellchek asks if the spending can really be cut.
Teresa has information on a potential risk to our privacy.
Bunni provides some motivation.
The Big Feed has some great pwnage of libs.
The Classic Liberal has the tale of the Contra-Feminazi.
The Conservative Lady shows who owes apologies.
The Right Opinions has some background on terrorists who have renounced terror.
Totus has his take on the Arizona Shooting.
Trestin has his "Sunday Fireside" feature.
Uncle Kenny has some questions about the shooting.
Angel has some great quotes…
We all know that Tea Partiers and Right Wingers are ALL violent, right?

-"They Bring a Knife…We Bring a Gun"
-"Get in Their Faces!"

-"I don't want to quell anger. I think people are right to be angry! I'm angry!"
-"Hit Back Twice As Hard"

-"We talk to these folks… so I know whose a*ss to kick."

-"Republican victory would mean "hand to hand combat"

-"It's time to Fight for it."
-"Punish your enemies."

-"I'm itching for a fight."

Guess who said that?
Oh..That would be none other than the Terrorist sympathizer in the W.H:

Hussein Obama.
Zilla has a post about Rep. Giffords as well.
Have a good day folks, and fight the lies.  If we are good at getting the truth out, the left, and their MSM mouthpieces, will lose even more credibility, as well as viewers.