Your ads will be inserted here by
Easy Plugin for AdSense.
Please go to the plugin admin page to
Paste your ad code OR
Suppress this ad slot.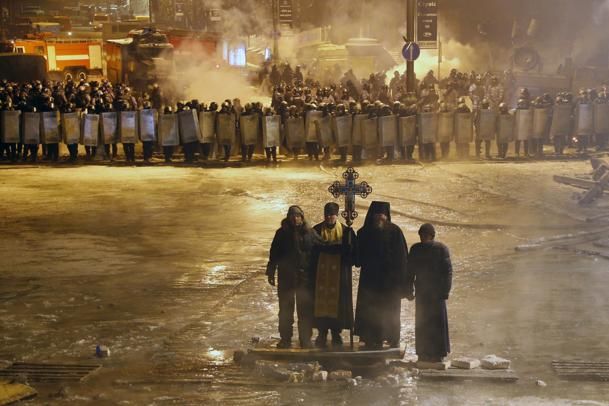 The Associated Press -Orthodox priests pray as they stand between pro-European Union activists and police lines in central Kiev, Ukraine, early Friday, Jan. 24, 2014. A top Ukrainian opposition leader on Thursday urged protesters to maintain a shaky cease-fire with police after at least two demonstrators were killed in clashes this week, but some in the crowd appeared defiant, jeering and chanting "revolution" and "shame." (AP Photo/Sergei Grits)
We are called to be peacemakers, and these priests have taken that, and put it into action. These priests are standing between police, and protesters in Ukraine. In a world where so many people do not practice what they preach, seeing these priests act authentically is a blessing.
H/T: Boston.com