The Conservative Hideout was started to  be a great place for Conservatives to gather and discuss the issues of the day…as a forum.  I was tired of trolls, either leftists or posing as Conservatives, disrupting any attempt to have an idea, let again forward it.  The forum is still here, forlorn and mostly unused, so you can imagine that my original plan was somewhat unfulfilled.
I started the blog to keep myself busy while the forum grew.  I initially spent several months venting my anger about  the direction of the country via sarcasm.  Since then, blogging has become the focus of the site, and far more rewarding than I ever thought.  I guess things happen for a reason.  A few months ago, I decided to take a more serious direction.  And since October 2009, other contributors have joined the site. Don, Ken, AG, John, Conservative Teacher, Manhattan Infidel, Jim, Right Hand Man, and occasionally the "Master of Snark" Snarky Basterd, have brought other perspectives and great content to the site.
I am determined to bring great content to the readers, help other bloggers get their message out, and be as biased as humanly possible.  However, unlike the MSM, we are at least honest about it.  We're for freedom here.  If you don't like that, go to any of the liberal blogs and sites and whine about it there.
The forum is still available, and people are free to use it.  Do so if you please.  It is for Conservatives only.
Thanks for reading and  commenting!
Matt
Here are some Bios on the staff here at the "Hideout:"
Matt:
Your humble administrator
I'm in my early 40′s, with a wife and child.  I became a Conservative in the early 90′s when I finally figured out that all the socialism that I was taught in college didn't seem to work in reality.  Once the Kool-Aid wore off, I started learning, and I still am to this day.  I work in a liberally dominated profession, but I maintain a "wall of separation" between my work and politics (Note that this is the only appropriate use for that phrase, unless you want to take Jefferson out of context yet again)

I believe that future generations should have the same opportunities that myself, and those that came before me, had.  My parents taught me that I could do anything I wanted to do.  I don't want to have to tell my daughter, "You can do whatever the government tells you to do."  We are at a crossroads in this country; are we going to be free, or are we going to be slaves to the nanny state.  I choose freedom.

I'm just one guy that posts his opinions about life, the world, and everything, on a blog.
Don
Don Comes to us from Present Discontent.
I believe George Bernard Shaw said it best, "Youth is wasted on the young." When I was a young man in my '20s and early '30s I took very little to no interest in the everyday workings of politics. With Ronald Reagan in office, I was secure in the blessings of liberty and didn't even know it; now sadly that is not the case. I am teaching my teenagers that they don't have the option of blissful ignorance. That is why I became a Conservative Activist on the internet and gravitated to CH 2.0!
John Carey
John comes to us from The Sentry Journal.
I have been blessed my entire life with good friends, loving parents, and a supportive wife. I have a profound love for America, our Constitution, and free market system. I believe that the unalienable rights of life, liberty, and the pursuit of happiness are not granted by the government, but protected and secured by a limited government with limited powers. It was the states that created the federal government, not the federal government that created the states.
Manhattan Infidel
Manhattan Infidel Comes to us from Manhattan Infidel.
The Manhattan Infidel lives and works on the Island of Manhattan. In his spare time he enjoys curling up in a fetal position contemplating the wreck of a once promising career.
Jim Gourdie
Jim comes to us from Conservatives on Fire.
A native of Michigan and a Metallurgical Engineer I spent more than 30 years in the mining industry. My career allowed me see much of the world and eventually brought me to Venezuela 18 years ago. It was my work that brought me here but it is my Venezuelan family that keeps me here. So, although I no longer live in America, I still love my country and I will do whatever I can to stand-up for her, protect her and defend her from the insipid socialists that plague her.
Snarky Basterd
Snarky comes to us from Feed Your ADHD.
A Note from Matt: Snarky is a shadowy figure.   I know who he is, and you don't, which is actually the whole point of the exercise.  Snarky believes in using Saul Alinksy's Rule Number 5 against  liberals.  He does this with great skill, so I refer to him as the "master of snark."  I believe it to be a well-earned moniker.  He also moonlights as the "voice" of the Gulf Oil Spill.
Snarky has "retired" from blogging to run a farm.  We wish him the best of luck, and periodically will note his progress via his farm, Dazi Acres.
Jackie Durkee
Jackie Comes to us from Faith in Prayer.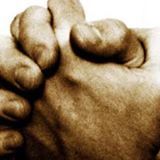 I love to express myself in the written word. If it is a gift, then God gave it to me and I give him all the glory. I have two blogs: www.FaithfulinPrayer.wordpress.com – where I write about politics, conservatism, and current events. www.FaithfulThoughtSpot.wordpress.com – where I am currently writing daily devotions.
BobMack
Bob Mack comes to us from Be Sure You're Right, Then Go Ahead
Bob has a colorful and storied past-from surviving Tet, to painting the word "war" on his VW bus, Bob has seen and done quite a bit.  Head over to his "about" page to see more.
Harry Brooks
Harry's work resides at To Be Right
The pages of this site are a labor of love; love of country and freedom granted by God. First conceived as an outlet to vent my frustrations, the site has developed into treasure chest of political and social commentary, as well as some downright funny satire. I am humbled that you are reading and will continue to try and provide interesting and thought-provoking articles and editorials. I may not always get it completely right, but of one thing you can be sure – every opinion will, at its core, be based on conservative philosophy.
Harry, having become a dad, hasn't been posting so much. But, when he's ready to get back at it, he will have a second home here.
Steve
Steve comes to us from Cry and Howl.  Here is more about him from his "about" page...
Cry and Howl is an independent political blog.  This site is somewhat different than many conservative blogs in that I don't just take news headlines and post them with links to the various pieces. We have the Drudge Report and others for that. I like to ponder an event and then give my take on it. Generally it's political though I do venture into some biblical and religious thought as well.

I believe that liberalism is a virus which feeds on itself, continually and incrementally growing. We've allowed ourselves to be bullied for decades now resulting in Barack Obama squatting in the White House.

The owner of this site (Steve) offensively criticizes liberals and their ignorance. The time of playing nice with foolish people is long past.

The title for this blog is borrowed from the KJV Bible …  book of Ezekiel, ch. 21: 12.

I live in Texas.

Thank you for visiting,

Steve
Teresa Rice
Teresa comes to us from TeresAmerica.  She also blogs at Catholibertarian.
I am a married, Catholic,Conservative woman who has studied sociology and theology in college, loves everything related to politics, and who is also trying to return to college to finish my bachelors degree in journalism and sociology.
Here are our inactive contributors…
Ken Minor
Ken comes to us from One Conservative Estimate.
I am husband, father, and grandfather and consider myself to be greatly blessed. My education was in philosophy and for 40+ years I have looked for spirituality and understanding. Politics have only recently become of interest to me as I now feel a real urgency to be involved. Like so many bloggers I am not a writer nor a journalist though I did have some illusions when I was young. Words are interesting tools and I use them to get "it" off my chest and hopefully encourage or empower someone else. My favorite saying, "Take my advice. I am not using it." Sadly, too true.
Note that Ken Minor passed away on November 30, 2010.  He will be missed.
AG
AG comes to us from NeoRepublica.
AG, as well as NeoRepublica, have disappeared from the internets.
RHM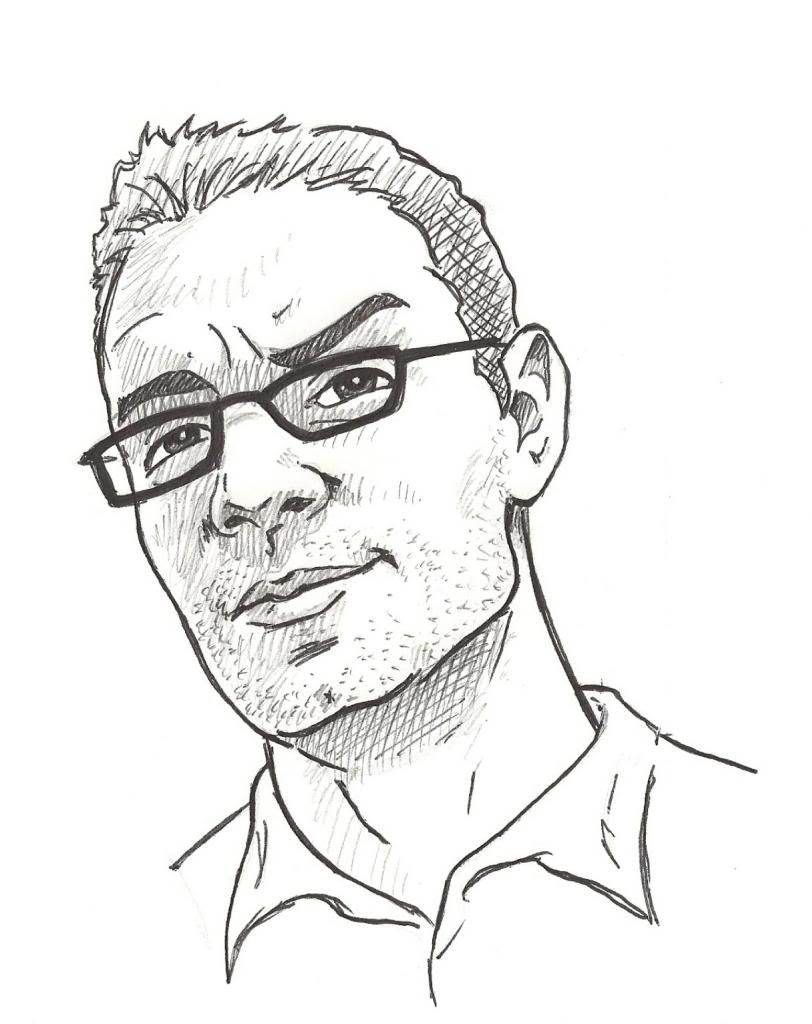 RHM Blogs at The Sentry Journal.  He has limited his blogging to concentrate on career concerns.
Marie
Marie Comes to us from Unconstrained Truth.
I am first a wife and mother, and am so proud to be so. I home school our children and enjoy writing on the side. I have always had a passion for the law and politics. However, even after 3 years of college in BA program for Paralegal Studies, I prefer to be with my kids. It is my hope that through my writing that I will inspire others to research the questions they have and find the truth.
Marie is currently on hiatus.
Matthew
Matthew comes to us from Unconstrained Truth.
I'm just your average Joe husband, father, and patriot. I was raised by in good Christian home with a father that served in the U.S. Army as a drill Sergeant. That is who I got most of my early view points from, my father, who like me is a Reagan Conservative. I write to voice my opinion and to bring the truth to my readers that are looking for an alternative to the mainstream media.
Matthew is currently on hiatus.
Conservative Teacher
Conservative Teacher comes to us from A Conservative Teacher.
As a public high school teacher and an elected official, I've been on the front lines of communicating conservatism for many years. I have taught many subjects in social studies in a public school near a major city in Michigan, and have been recognized several times for my teaching. Before that I worked in government and business for many years. My education includes a degree in political science from a top school, and another advanced degree in teaching from another top school. My home blog addresses education, teaching, religion, politics, elections, the environment, media, and whatever else catches my interest. Enjoy, and please feel free to link to my blog and pass on my thoughts to others.
A Conservative Teacher has "retired" from blogging.
There you have it.  Our humble team.  If you have questions, or want to join us, email Matt at [email protected]!