Your ads will be inserted here by
Easy Plugin for AdSense.
Please go to the plugin admin page to
Paste your ad code OR
Suppress this ad slot.
Intrusive Common Core Questionnaire:  And the government will never misuse personal information, would they?
Here is a pic of a questionnaire sent home with a first grader.  The parent's response indicates their opinion that it is part of common core.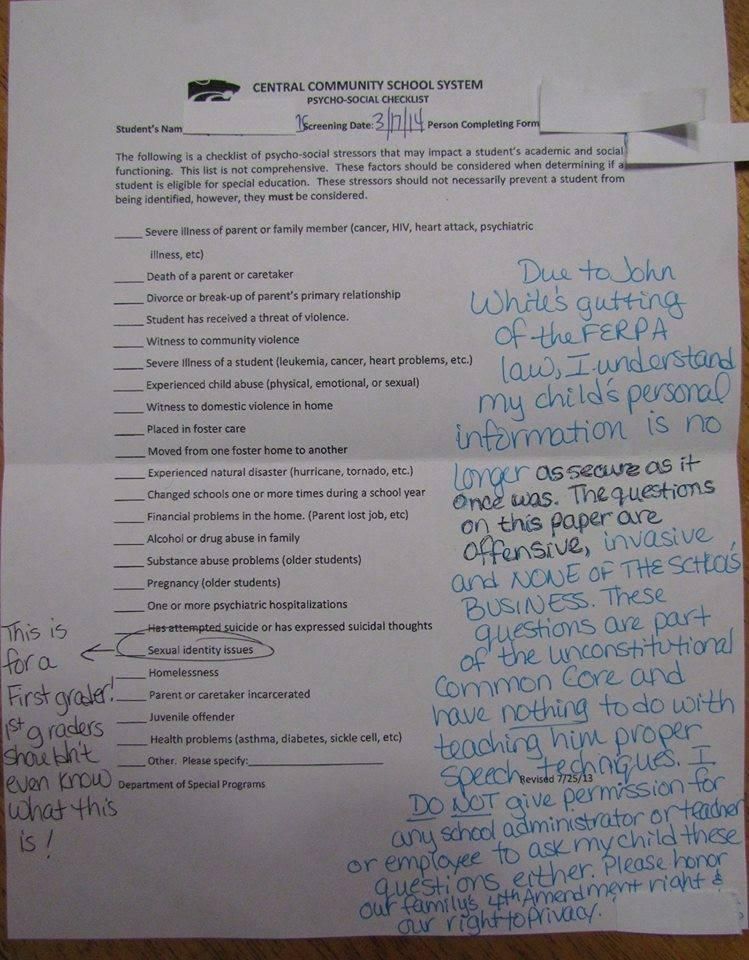 Sorry, but under common core, there is no privacy-only predetermined outcomes and attitudes, and millions of low information too dumb to realize that MSNBC is a propaganda outlet.