Your ads will be inserted here by
Easy Plugin for AdSense.
Please go to the plugin admin page to
Paste your ad code OR
Suppress this ad slot.
Common Core Math Problem Blasted by Parent–Typical regressive action: overly complex and leading to a false conclusion. 
Common Core seems to be uncommonly stupid.  As social media allows the distribution of the nonsense, more and more Americans are finding out that the only thing common about the core is that it's intrusive, nonsensical, and full of propaganda.  For the latest, here is a parent's response to an overly complicated math problem…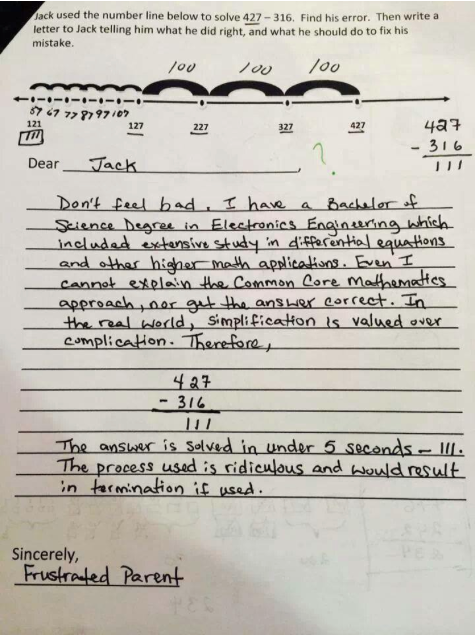 Of course, practical reality has nothing to do with education.  In fact, I believe that is intentional.  Reality doesn't cooperate with the regressive agenda.  Common Core should be called Common Corpse-at least Obama would get it.