Your ads will be inserted here by
Easy Plugin for AdSense.
Please go to the plugin admin page to
Paste your ad code OR
Suppress this ad slot.
Just to set the scene here, a woman is talking to a pastor, and the pastor asks her if she feels safe with her boyfriend.  The boyfriend, mind you, has a history of cruelty to animals, a sexual offense with a minor, and was jailed for felonious assault.  Apparently, the boyfriend, James Maxie, took offense to the pastor picking up on the fact that he's evil, and attacked viciously attacked him.  The Other McCain has more details on the "militant atheist."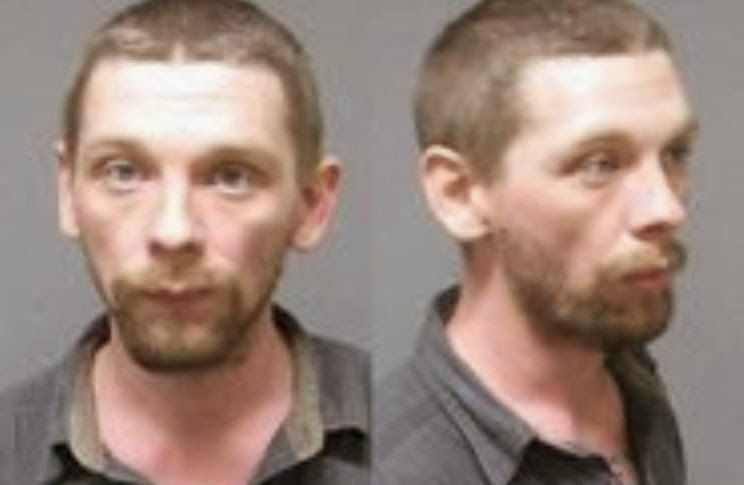 Yes, I know what you're probably thinking, but this is not about that. Actually, it's about an anti-Christian criminal in Ohio:

A self-described militant atheist with a criminal past faces multiple charges after an attack on a pastor who, after his sermon, had asked the man's girlfriend if she felt safe.
James Maxie, 28, of Springfield, Ohio, is charged with second-degree felonious assault and misdemeanor resisting arrest after an incident Sunday at The Bridge Community Church in North Hampton.
Police Chief Jarrod Campbell said in his 11 years with the department, he's rarely dealt with "an incident this brutal."
The Rev. Norman Hayes, 57, said he feared for his life and begged for the attack to stop. Hayes suffered a broken nose, bruises and three long cuts that required stitches across his face. . . .
Maxie and the girlfriend, who attends the church, approached Hayes after the service. She told police that Hayes asked her if Maxie was abusing her, and Maxie became furious, striking pastor several times in the face in the church hallway.
"He came from nowhere and hit me … and knocked me down, and then he got on top of me and just kept hitting me over and over," Hayes said. . . .
The brutality of the beating in addition to the location are why police charged Maxie with a felony, Campbell said.
"Churches are somewhere where people go to worship their particular religion, and violence is usually the last thing you see," he said.
Campbell is working with the Clark County Prosecutor's Office to see if additional charges should be filed.
Maxie served two years in prison after being convicted of felonious assault. He's also a convicted sex offender, charged with unlawful sexual conduct with a minor in Clark County, and was sentenced to five years of probation, beginning in October 2008, according to the Ohio Department of Rehabilitation and Correction. In 2004, Maxie was charged with four counts of cruelty to animals in Springfield.
A self-described militant atheist, according to his Facebook page, a day before the assault Maxie shared a photo from another page titled, "I'm proud to be Atheist." . . .
"She told police that Hayes asked her if Maxie was abusing her, and Maxie became furious, striking pastor several times in the face in the church hallway."  Um, yeah, he was abusing her.  Given the history, if she wasn't abused, she was about the only person or thing on the planet that he WOULDN'T abuse.
I wonder why he was even in a church?  I doubt that would really come out, but I am curious, unless he planned on beating the pastor.