Your ads will be inserted here by
Easy Plugin for AdSense.
Please go to the plugin admin page to
Paste your ad code OR
Suppress this ad slot.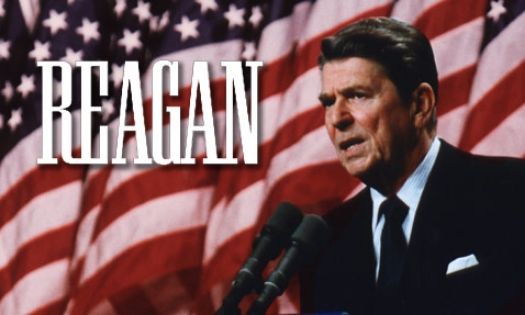 Hat/Tip to Tony Lee at Breitbart.
When it comes to the perfect Conservative resume, Mark Levin's is chock full of bona-fides. From his stint as a 19 year old member of his local school board, where he often times was the only nay vote due to his staunch Conservative outlook, to his volunteer work on Reagan's presidential campaigns, to his career in the justice department during Reagan's tenure in the Oval Office, Levin brings it. As if that wouldn't be enough, he also has his decade long work at the helm of the one of the largest Conservative talk radio shows in the country, third to Sean Hannity's second place and Rush Limbaugh's top spot.
Mark also has penned several books on Conservatism, including the run away best seller (over ONE MILLION copies), Liberty and Tyranny: A Conservative Manifesto and his latest, which lays the framework for States' rights and a way to amend the Constitution, bypassing Congress. It is titled The Liberty Amendments: Restoring the American Republic.
Adding to all that is the Landmark Legal Foundation, of which Levin is the President. He has worked cases before the Supreme Court, and taken the EPA and other alphabet agencies to task for violating the Constitution. In fact, although it was never reported in the MSM, Levin's Landmark Legal Foundation was the entity that got the IRS scandal of targeting Tea Party and Jewish groups to the forefront. His initial letter to the Inspector General of the US Treasury got him a visit from two armed Treasury agents and that got the ball rolling towards the full investigation by the Attorney General's office and the House Oversight Committee.
So, suffice it to say that Mark Levin is the de facto patriarch of the Conservative movement and he has a few choice words for the GOP concerning the 2016 Presidential election.
Conservative scholar and talk radio host Mark Levin said the GOP is "a party in trouble" that must nominate a bold conservative for president in 2016 if they do not want to get walloped yet again.
Speaking at Values Voter Summit on Saturday with Family Research Council President Tony Perkins, Levin, who is cementing himself as the intellectual godfather for conservatives in the age of Obama, said moderate candidates favored by the establishment and stand for nothing will never appeal to Americans who are hungry for leadership. 
"It's very, very, important that we nominate a conservative for the first time since Ronald Reagan," Levin said. "There are people under 50-years-old who have never had an opportunity to vote for a conservative president. We want to show them what it's like. It's our generation's responsibility."
Levin said "it's invigorating, energizing" and "almost spiritual to get behind somebody with enthusiasm and excitement. To go door-to-door. That's how you win elections."
Mark described Conservatism and how it applies to modern times.
He said conservatism cannot be chopped up "conservatism is a way of life" where faith, spirituality, individuality, individual liberty, respect for the rule of law, and the Constitution are valued. Levin said conservatives try "to project founding principles onto modern day events." 
"We are people of faith," he said. "We believe in free-market capitalism and private property rights."
Your ads will be inserted here by
Easy Plugin for AdSense.
Please go to the plugin admin page to
Paste your ad code OR
Suppress this ad slot.
The establishment GOP has led the Party and the country down the primrose path towards socialism-lite. Mark gave the outline of victory in 2016, saying that we missed the boat on defeating Obama in both '08 and '12.
In the 2016 primary, Levin said conservatives can't be split among various candidates. He said conservatives must look for "the most articulate, intelligent, charismatic conservative candidate that we can get behind" and "we need to start rallying behind one or two." Levin said Obama was beatable in 2008 and "more defeatable in 2012," and he just cannot stomach establishment consultants saying candidates like John McCain and Mitt Romney are the only ones who can beat someone like Hillary Clinton, whom Levin said was Obama in a pantsuit. 
"We need to take this party back," he said. "We're taking it back from cowards. We're taking it back from corporatists." 
Levin said he is a free-market capitalist and blasted crony capitalists who "use government and government policies to defeat their competition and take money from We the People, the taxpayers."
"I've had it with an incompetent Republican bureaucracy and all of their consultants," Levin said. "These people are not conservative Republicans. They are neo-statist, big-government Republicans."
Mark then defined the Conservative we need in '16.
Levin said establishment Republican candidates have lost more winnable races than conservatives, but the establishment continues to attempt to re-write history. They pat themselves for winning anti-Obama races and blame conservatives for losing races in which the establishment blunted enthusiasm among the grassroots, he said. 
"Their candidates are not appealing. Their candidates don't stand for anything," Levin said of establishment Republican candidates. "And when they do stand for something, they're moving left; they're not moving right."
Levin said Americans want leaders who make "emphatic, unequivocal statements about Americanism and American principles" and speak about securing the country's borders, getting the economy running again, and addressing World War III. 
"We need more conservatives who happen to be Republicans," he said. 
And Mark left us with this admonition:
"We damn well better nominate a conservative in 2016 to save this country and save the Republican Party. We don't have a lot of time left," Levin said. "We cannot nominate another RINO, or we're going to get our clocks cleaned again."