Your ads will be inserted here by
Easy Plugin for AdSense.
Please go to the plugin admin page to
Paste your ad code OR
Suppress this ad slot.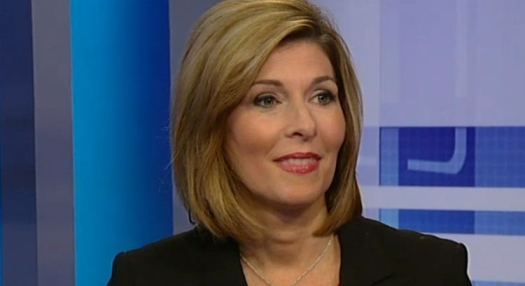 Hat/Tip to Sandy Fitzgerald at Newsmax.
Sharyl Attkisson rose to fame, in the journalist's world, anyway, as a tough-as-nails, call it down the middle, let the story lead her to the truth, Investigative Journalist.
She's done stories on government and its various administrations – both Democrat AND Republican throughout her entire 30+ year career. And the left was fine with that, when it was the GOP she was digging dirt up on, but since 2008, the push back by the thin-skinned Obama administration and their sycophants in the Main Stream Media shows they've no tolerance for any such reporting.
Attkisson has since left CBS news and has written a tell-all book about how the Obama Administration has attempted to thwart her reporting on stories they didn't like.
Recently, she testified in front of the Senate during the latest Attorney General nomination hearings about how Eric Holder's Justice Department violated the 1st Amendment by trying to stifle her reporting.
The Justice Department bullies and threatens investigative journalists for doing their jobs, former CBS News correspondent Sharyl Attkisson testified Thursday during confirmation hearings for Attorney General nominee Loretta Lynch, urging her to change matters if she is confirmed.
"They bully and threaten the access of journalists who do their jobs, news organizations that publish stories they don't like, and whistleblowers who dare to tell the truth," said Attkisson, one of several journalists who have accused the DOJ of spying on them, reports The Hill.
Once she left CBS, she filed a lawsuit against Attorney General Eric Holder and the Justice Department.
After she left CBS last year, Attkisson filed a $35 million lawsuit against Attorney General Eric Holder over allegations that his department spied on her and others who were investigating Operation Fast and Furious, the DOJ's failed guns sales scheme that resulted in Mexican drug cartels obtaining weapons.
Your ads will be inserted here by
Easy Plugin for AdSense.
Please go to the plugin admin page to
Paste your ad code OR
Suppress this ad slot.
Attkisson said Thursday that her investigation of the Fast and Furious project upset Obama administration officials, who pushed her superiors at CBS to stop her story, and that the DOJ kept her from briefings on the matter.
"Government officials weren't angry because I was doing my job poorly," Attkisson said. "They were panicked because I was doing my job well."
Attkisson maintains that the purpose of her lawsuit is to stop this from happening to other journalists.
She said it wasn't until later that she learned through three independent forensic examinations that the government was spying on her remotely by monitoring her computer keystrokes, capturing passwords, and eavesdropping on her conversations.
"If you cross this administration with perfectly accurate reporting they don't like, you will be attacked and punished," Attkisson said. "You and your sources may be subjected to the kind of a surveillance devised for enemies of the state."
Earlier this month, Attkisson told Newsmax TV that she will get "facts and information" that was deliberately withheld by the government through her lawsuit.
"The purpose of the lawsuit isn't to stop harassment," Attkisson told Newsmax's Ed Berliner, but to "shed light on what happened, so that when some computers are illegally intruded upon — especially a journalist whose work and whose sources are compromised — it should be [considered] very serious things, no matter where you stand."
Read the full story here.
.
.
.