Your ads will be inserted here by
Easy Plugin for AdSense.
Please go to the plugin admin page to
Paste your ad code OR
Suppress this ad slot.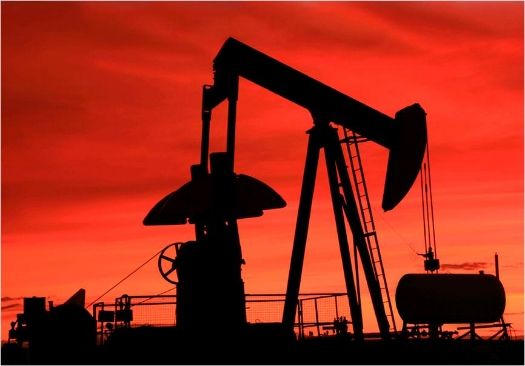 Hat/Tip to Michael Bastasch at The Daily Caller.
File this one under "you'll never hear this on the evening news."
The Energy Department has released a study that once again shows that hydraulic fracturing, or fracking, is not harming drinking water supplies in the Marcellus Shale region.
The DOE's report found no evidence that fracking fluid or natural gas migrated into drinking water aquifers. The report found that "fracture growth ceased more than 5,000 feet below drinking water aquifers and there was no detectable upward migration of gas or fluids from the hydraulically-fractured Marcellus Shale."
Not only was the Department of Energy thorough in their investigation of fracking, but this is the second time they've come to the same conclusion.
Researchers with the DOE's National Energy Technology Laboratory (NETL) used tracers to look for evidence that fluid and gas from fractured shale had migrated the 3,800 feet upward into the "Upper Devonian/Lower Mississippian age shale" — the area midway between the surface and the Marcellus shale.
NETL researchers detected "microseismic signals that were at least "2,000 feet beneath the Upper Devonian/Lower Mississippian gas field, and more than 5,000 feet below drinking water aquifers." Researchers collected gas samples from the "Upper Devonian/Lower Mississippian" gas field 2 months prior to fracking activity and up to 8 months afterwards.
"Monitoring of the Upper Devonian gas field up to 5 months following fracturing produced no evidence of fluid migration," according to NETL's report.
This is the second time DOE has exonerate fracking of contaminating drinking water supplies. NETL found no evidence of drinking water contamination in a 2013 study of Pennsylvania gas wells. The Environmental Protection Agency has failed to link fracking to groundwater contamination on three separate occasions.
Your ads will be inserted here by
Easy Plugin for AdSense.
Please go to the plugin admin page to
Paste your ad code OR
Suppress this ad slot.
Leave it to the left to twist themselves into a pretzel in order to spin this report into an "urgent" call for a ban on fracking.
The anti-fracking group Food & Water Watch (FWW) put out a report calling for a ban on the drilling process because of its harmful effects on public health and the environment. FWW first called for a fracking ban in 2011.
"We first made the case for a ban on fracking in 2011, but this new report shows that there is an urgent case for a ban," writes FWW President Wenonah Hauter in the report. "The evidence is in, and it is clear and overwhelming. Fracking is inherently unsafe, cannot be regulated and should be banned. Instead, we should transition aggressively to a renewable and efficient energy system."
So even though it has been scientifically proven more than once that fracking is NOT a threat to the environment, the left still has their head in the sand when it comes to this issue.
But environmentalist claims that fracking is contaminating water supplies and releasing tons of toxic substances have not been confirmed by state and federal regulators.
For example, a recent report found that faulty well construction, not hydraulic fracturing is to blame for incidents of water contamination in Pennsylvania and Texas. A team of experts from universities including, Duke University, Stanford and Dartmouth took samples from 130 wells where there was suspected water contamination. USA Today reports the researchers found that "methane was neither naturally occurring nor the result of hydraulic fracturing."
"Our data clearly show that the contamination in these clusters stems from well-integrity problems such as poor casing and cementing," Thomas Darrah, who led the research team while he was a scientist at Duke University, told USA Today.
"These results appear to rule out the possibility that methane has migrated up into drinking water aquifers because of horizontal drilling or hydraulic fracturing, as some people feared," echoed Avner Vengosh, professor of geochemistry and water quality at Duke.
Read the full story here.