Your ads will be inserted here by
Easy Plugin for AdSense.
Please go to the plugin admin page to
Paste your ad code OR
Suppress this ad slot.
Stop the presses!  A long-time Bigfoot hunter is claiming to have shot the legendary creature.   Here is coverage from FOX…
Self-proclaimed professional Bigfoot hunter, Rick Dyer, has finally released the photos of the hairy monster he allegedly shot and killed last year.

"Bigfoot is 100 percent real – there's no question about that," Dyer told KSAT.com.

Dyer says he shot and killed the mythical monster in a wooded area of California near Loop 1604 and Highway 151 in September 2012.
Here is a pic, also from FOX…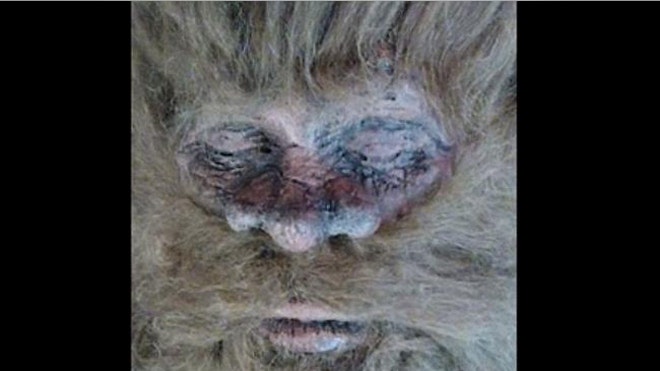 Of course, we have to ask, if the dude shot Bigfoot, or Sasquatch, back in September, why are we only hearing about it now? And, let me guess, the body will mysteriously disappear just before it can be scientifically examined. On the other hand, if it is, on the off chance, real, liberals will be screaming!
As for me, I think he's off hanging around with his friend, Nessie!