Your ads will be inserted here by
Easy Plugin for AdSense.
Please go to the plugin admin page to
Paste your ad code OR
Suppress this ad slot.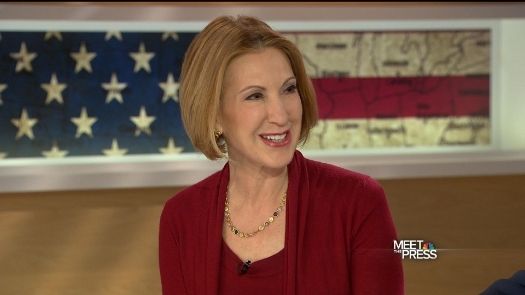 Hat/Tip to WeaselZippers.
This is shaping up to be quite the campaign!
Republican Carly Fiorina took a step closer to running for president, revealing Thursday that she is near a decision while blasting Hillary Clinton's policies as "crushing the middle class."
"I am giving serious consideration to becoming a candidate for the presidency because I think our nation is at a pivotal point," said the former Hewlett-Packard and one-time California Senate candidate. "I think our government has grown so large, so powerful, so costly, so complex, so corrupt in fact that we are crushing the potential for the nation," she added.
Laying out her platform to reporters at a breakfast roundtable sponsored by theChristian Science Monitor, she slammed domestic and foreign policies under President Obama and Clinton, decrying a "web of dependence" that's trapped the poor while making others poor by destroying small businesses with regulations.
Read the full story here.
.
.
.